Praise Your Holy name, Father! Your blessings continue to flow… through a pen… a keyboard… a blog… and 200 Followers… all on the blog for the poetry You have allowed me to write through the years. A testimony of what You have done in my life! It is YOU they see! And it is You they find blessings in! Glory to Your Mighty name! ❤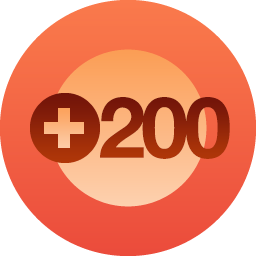 Congratulations on getting

200

total follows

on 

gaillovesgodspoetry

!

Your current tally is 201.
God bless each one who has encouraged me through their comments. I would have never thought that even the unpleasant poetry would make such a testimony! And I have never experienced so much love and concern over days that I didn't even realize were so hard and painful. I thought I was merely writing poetry. When I see the pain and shame that was behind so many words that I thought were shields, and then I read those comments, I am humbled for so many strangers to show such compassion. It allows me to be honest with myself, to feel safe in showing myself compassion, and grow even more!
No one is like You, Jesus! 
2. S John

6. Lee Soyer
The following are the top Posts and Pages commented on. Again You amaze me, God, with what You do with the words You allow me to write. I am blessed to always be the first to read whatever pours out!
The top two Tags and Categories most viewed were tied…
Christian & Anxiety. Makes perfect sense to me! I take note of what You confirm!
 Christian & Anxiety tied
What a journey You and I have been on, God!
You have brought me through so much.
I look forward to every moment I have with You…
especially that day when I get to fly home!
I love You, Father! ❤ See You soon! 😉