Ok, God. It's time to give YOU some more glory! It's not about the numbers! You know anything You give me is all about You! What You bless this poetry blog with is all Yours!
Bless him and his blog, Lord.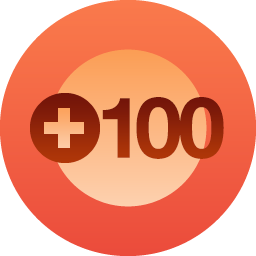 Your current tally is 102.
WordPress also says there have been over 3,000 views now. You always amaze me that what You whisper in my ear, or that I talk with You about would be of any interest to anyone.  It's You! They see You in anything they see good, or that You grab their attention with… because everything is about You… for me!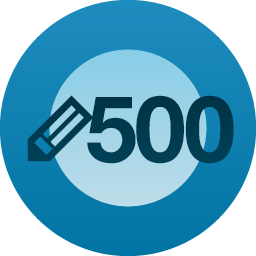 Congratulations on writing 500 posts
We have so many more poems to add on that You allowed me to write through the years. Right now we are on poems from 1998. Sometimes it is so hard to read something that was painful, or shameful, or sounding so insulting to You, instead of glorifying You. But I hear You, and I obey. This is a testimony for You. How can anyone know the wonderful things You have done for me, if they do not know where You brought me from. And more importantly, You remind me with more and more comments from others that there are others who are currently going through the same thing. They need to know You care, that You are with them, and that it is very possible to have a new life in You… no matter where You find us. So I trust even the unpleasant writings to You. It is a place that life once convinced me would never change. But then You spoke! ❤ You rescued! ❤ You saved! ❤ And I am more and more in love with You every day! ❤
So please keep pouring Your words through me because I have always been blessed to be the first one to read them. You minister to me to with the love You pour out on all of Your children! I want the whole world to know Gail Loves God! ❤
And they need to know… God loves you! ❤
"My heart is inditing a good matter:
I speak of the things which I have made touching the king:
my tongue is the pen of a ready writer."
– Psalm 45:1 KJV